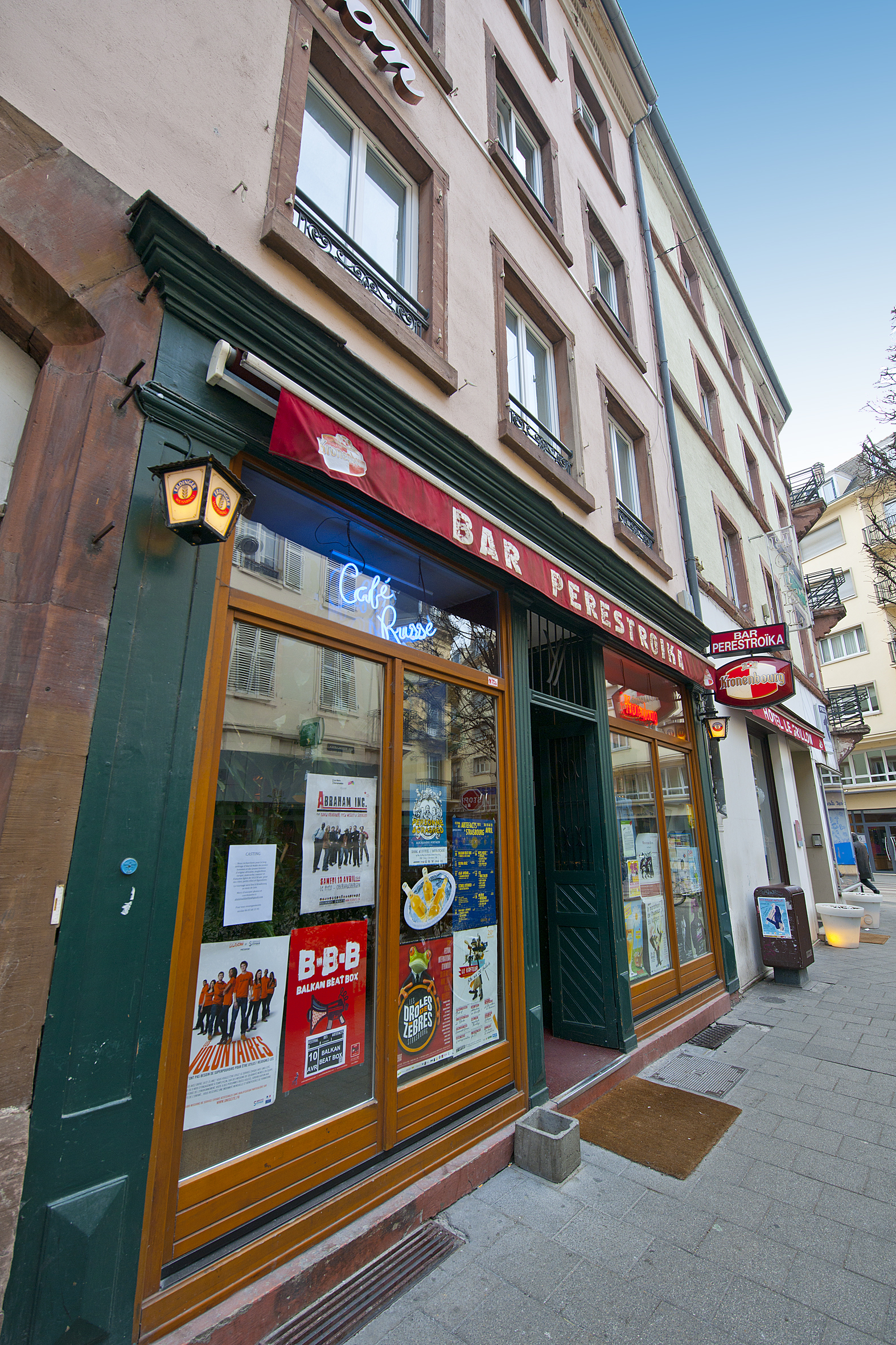 BAR LA PERESTROIKA, A COZY SPOT IN THE HEART OF STRASBOURG
Adventurer and fascinated by Russia's history, it made sense to André Meyer to choose this country as a theme for the bar of the Hotel le Grillon. Welcome to La Perestroïka!

Bar La Perestroika: a story that lasts
It's in January 1989, during the months that preceded the fall of Berlin's wall, that André started a long series of travels to Russia. Through the years, his expeditions lead him from Moscow to Irkutsk in Siberia, by the Baikal lake.
At this time of history, under the leadership of its president Mikhail Gorbachev, the USSR was in upheaval and began to restructure. This period was called Perestroika, перестройка in Russian. A word that comes back to André's memory when, with Juliana Jorge, they began renovating the Hotel le Grillon in 1997.
As a true plan for reshuffling the Soviet Union, Perestroika developed the state around three axes: acceleration, democratization and transparency. Ideas then disseminated by many propaganda posters, a few copies of which have reached Strasbourg, rue Thiergarten, and now adorn the bar La Perestroïka!

La Perestroika, a local bar opened to all
The bar is located on Rue Thiergarten, a pretty street in the center of Strasbourg, a few steps away from the train station and the Petite France neighborhood.
La Perestroïka welcomes you with its friendly setting, richly decorated with Russian posters and paintings as well as photographs, taken by André himself. 
Come visit us too and enjoy this warm atmosphere, indoors, in our beautiful vaulted cellar or on our terrace!